Addiction to Drugs and Alcohol
There are many resources available to help those who are bound by an addiction to drugs or alcohol. If you or a loved one need addiction related support, contact someone today!
Here are some helpful resources:
If you are concerned with a drinking problem, AA can help!
National Council on Alcoholism and Drug Dependence:
Addiction is a disease.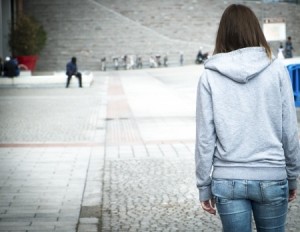 Recovery is available.
Treatment brings joy.
National Catholic Council on Addictions:
Promotes hope, healing and reconciliation to those suffering from the disease of addiction.
A Catholic Response to Addiction Recovery
We need to change the way that we view addiction. Currently, in our culture, we usually respond by further isolating and punishing addicts. Listen to this amazing Ted Talk by Johann Hari and consider a different and powerful approach to helping addicts in recovery. You'll be very glad you did.
PRAYER FOR THE ADDICTED
God of mercy, we bless you in the name of your Son, Jesus Christ, who ministered to all who come to Him. Give your strength to (name of the one I am praying for), who is bound by the chains of addiction. Enfold him/her in your love and restore him/her to freedom through your grace.
Lord, look with compassion on all those who have lost their health and have broken relationships because of their attachment to the object of their addiction. Restore to them the assurance of your unfailing mercy, and strengthen them in the work of recovery. To those who care for them, grant patient understanding and a love that perseveres.
Lord, in your servant, Venerable Matt Talbot you have given us a wonderful example of triumph over addiction, of devotion to duty, and of lifelong reverence of the Holy Sacrament. May his life of prayer and penance give (name of the one I am praying for) courage to take up his/her cross and follow in the footsteps of Our Lord and Savior, Jesus Christ. Father, we ask this through Christ our Lord. Amen.
Venerable Matt Talbot, pray for us!